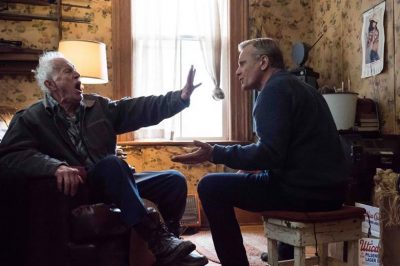 Viggo Mortensen made his debut as a director with Falling, which premiered at the 2020 Sundance Film Festival. The film is being released in the UK on December 4, 2020, but we don't yet have details about release schedules elsewhere.
Synopsis
[Excerpted from the Perceval Pictures website.] John (Viggo Mortensen) lives with his partner, Eric (Terry Chen), and their daughter, Mónica (Gabby Velis), in California, far from the traditional rural life he left behind years ago. John's father, Willis (Lance Henriksen), a headstrong man from a bygone era, lives alone on the isolated farm where John grew up. Willis's mind is declining, so John brings him west, hoping that he and his sister, Sarah (Laura Linney), can help their father find a home closer to them. Their best intentions ultimately run up against Willis's angry refusal to change his way of life in any way.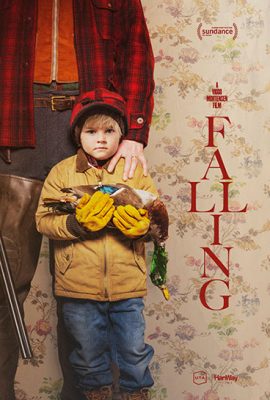 In his debut as a writer/director, Mortensen explores the fractures and contrasts of a contemporary family. Willis's abrasive nature, by turns caustic and funny, is aggravated by memory loss, bringing past and present into conflict. He is in the early stages of dementia, and no longer seems able to handle the farm on his own. During his stay at John's California home, tension builds between Willis and the rest of the family. As he and John confront events that have torn them apart, including their differing recollections of John's mother, Gwen (Hannah Gross), we embark on a journey from darkness to light, from rage and resentment to acceptance and hard-won grace.
The film stars three-time Golden Globe nominee Lance Henriksen (Aliens, Near Dark, Appaloosa), along with Mortensen, international star Sverrir Gudnason (2020 Sundance title Charter, The Girl in the Spider's Web, Borg vs. McEnroe), Hannah Gross (2020 Sundance title Tesla, Joker, "Mindhunter"), Terry Chen ("House of Cards"), and three-time Academy Award® nominee Laura Linney ("Ozark," Savages, Kinsey, You Can Count on Me).
Timeline
Viggo Mortensen announced October 15, 2018, that he would be making his debut as a director with Falling.
An article in the New York Times Style Magazine, October 15, 2018, mentioned that "[Viggo] has gone to Toronto to scout locations for a movie he's planning to direct. He tells me he's returned to a script he began writing back in the '90s, before his career took off." They started filming in Canada in March, 2019.
Falling premiered January 31, 2020 at the Sundance Film Festival.
Articles about Falling
Viggo Mortensen shares some of the personal experiences behind his upcoming film, Falling, and the process of creating the work. And a bit of politics.

Viggo Mortensen discusses his upcoming directorial debut,

Falling

. He outlines the film's story and its genesis in his own family dynamics, and shares his vision for the cinematography and score.
Falling Trailers
This playlist contains official film trailers, and we'll be adding clips when they're available.
Falling Video Interviews
This Falling playlist contains interviews with Viggo Mortensen, Lance Henriksen, and other members of the cast and crew of Falling. The newest are added to the top of the list.
Falling Movie Posters