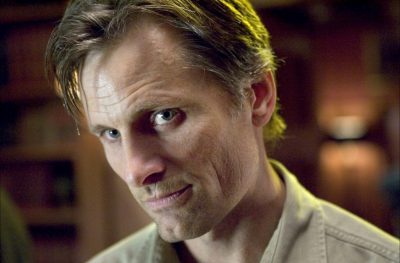 Tom Stall (Viggo Mortensen) is the owner of a small-town diner who is thrust into the spotlight after confronting two robbers in self-defense. His sudden notoriety opens up his carefully buried past, putting him and his family in grave danger.
The film is based on the graphic novel A History of Violence by John Wagner, with illustrations by Vince Locke. It was adapted for the screen by Josh Olson.
Film Review
The film is a beautifully crafted study of tension, lies, violence, and their affect on relationships. The violence is neither gratuitous nor glamorized, and the consequences are severe. Worth watching at least once.
Articles about A History of Violence
Production Stills
Trailer & Video Clips
Trailer for A History of Violence, plus video clips and interviews. If you haven't seen the movie, I recommend seeing it before watching the clips, as they contain spoilers and this film has a lot of unexpected twists.
Movie Posters and Covers
Most of these high resolution A History of Violence posters, media covers, and "For Your Consideration" ads are part of the collection at CineMaterial. Yes, they have more! Personal use only; it's strictly forbidden to reproduce them as printed posters.
Official Wallpapers
Film Soundtrack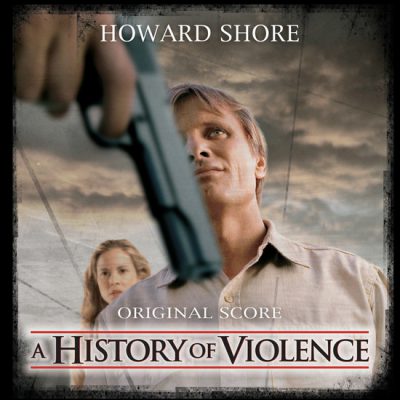 A History of Violence is Howard Shore's twelfth collaboration with director David Cronenberg. Tracks:
Motel
Tom
Cheerleader
Diner
Run
Violence
Porch
Alone
The Staircase
The Road
Nice Gate
The Return
Ending
Writing for the BBC, Morag Reavley notes:
If the soundtrack from A History of Violence reminds you a bit of the Lord of the Rings' music, its not surprising. Both scores are for films exploring the nature of good and evil, and both were penned by Howard Shore, Hollywood's most Wagnerian composer.
After describing the OST, she concludes that "overall Shore's music sounds deeply conventional, without the benefits convention confers." Read the full review.