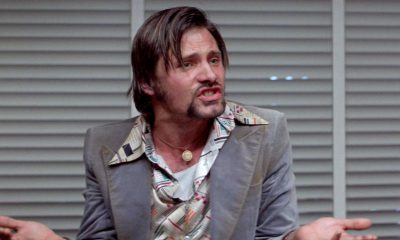 Carlito Brigante (Al Pacino) has been released from prison on a technicality after serving five years of his thirty-year sentence. He's determined to reform, but finds that his dream of going legitimate is undermined at every turn.
Viggo Mortensen plays "Lalín," an old friend of Brigante's who has been crippled and is confined to a wheelchair. He's been released from prison and come to visit Brigante, who discovers that Lalín has an ulterior motive.
Watching Lalín on Blu-ray has given me a whole new appreciation for this character. I had seen him as just a sneaky, whiny guy but with the extra detail I can see so many different expressions. I think Viggo must have had a lot of fun with him.