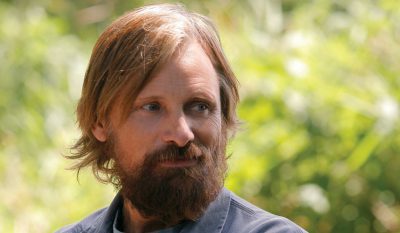 Ben Cash (Viggo Mortensen) lives off the grid with his six children in a cabin in the mountains of Washington state. Ben and his wife Leslie are former anarchist activists disillusioned with capitalism and American life, and chose to instill survivalist skills, left wing politics, and philosophy in their children – educating them to think critically, training them to be self-reliant, physically fit and athletic, guiding them without technology, demonstrating the beauty of coexisting with nature and celebrating Noam Chomsky's birthday instead of Christmas.
Leslie has been in a medical facility while Ben cares for the children (Bodevan, Kielyr, Vespyr, Rellian, Zaja and Nai). When he learns that she has died, he and his brood head to civilization to make sure that her final requests are carried out. This brings them into conflict with societal norms and extended family.
The film is warm, funny, poignant, and challenges the viewer to think about the values of society and family, freedom, ideals, and choices. Highly recommended.
Articles about Captain Fantastic
Production Stills
These photos from Captain Fantastic were sourced from Allocine.fr, MovieStillsDB, IMDb, and OutNow.ch.
Behind the Scenes Photos
Sourced from Viggo-Works and IMDb. If you're looking for more, you'll find dozens at Viggo-Works.
Trailer & Video Clips
Posters & Other Artwork
These high resolution Captain Fantastic posters are from CineMaterial. You'll find lots more there plus lower resolutions at Viggo-Works. They are intended for personal use only; it's strictly forbidden to reproduce them as printed posters.