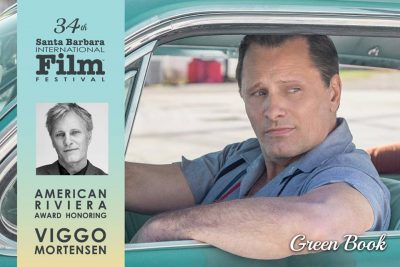 The Santa Barbara International Film Festival (SBIFF) announced today that Viggo Mortensen has been selected to receive their American Riviera Award, which is presented for "outstanding achievement in American film."
Mortensen will be recognized for his many attributes to the art of film over the years, and most recently, his work in Participant Media and DreamWorks Pictures' Green Book.
"Viggo is one of the steadiest acting forces in cinema and one of its greatest chameleons," says SBIFF Executive Director, Roger Durling. "As Tony Lip in Green Book, he delivers the capstone to his remarkable career. He encapsulates the American Riviera Award. We greatly admire and love him."
Prior recipients of the award include Martin Scorsese, Robert Redford, Quentin Tarantino, and Jeff Bridges.
The award will be presented during the 34th annual Festival, which runs from Jan. 30 through Feb. 9, 2019. The presentation ceremony will take place Saturday, February 2, 2019, at 3:00PM.
See details and ticket information on the SBIFF Facebook page.