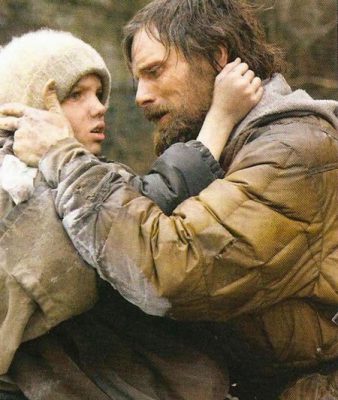 From Row Three, one of the first images of Viggo Mortensen in the upcoming movie, The Road. Viggo plays "Father" in this film version of Cormac McCarthy's novel. With Mortensen is Kodi Smit-McPhee, who plays "Son."
The film is scheduled to be released in the USA in November of 2008.
Added: This image also appears, along with another shot, in the "The Road" Less Traveled, published in the May 30, 2008, issue of Entertainment Weekly.