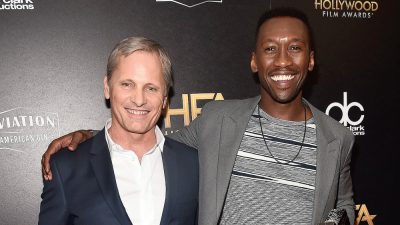 Full of forgiveness. Mahershala Ali had nothing but nice things to say about his Green Book costar Viggo Mortensen after the 28 Days star came under fire for using the N-word in a Q&A for their shared film on Wednesday, November 7.
"Viggo was great because he's an extraordinary teammate," the Oscar winner, 44, told Us Weekly at the AFI Fest Gala screening on Friday, November 9. "He was somebody who felt supportive of me doing my best work. I believe I tried to do the exact same thing with him. But we were always trying to improve the scene. Every day we did our best to improve the scene and just to capitalize on the opportunities that we had together to try to make something special."
Two days prior, Mortensen, 60, shocked a room full of attendees during a Q&A after a screening of Green Book at the Arclight Hollywood.
"For instance, no one says n—er anymore," he said on Wednesday while discussing social progression.
The star apologized for his statement on Thursday, November 8. "In making the point that many people casually used the N-word at the time in which the movie's story takes place, in 1962, I used the full word," he said in a statement to Us Weekly. "Although my intention was to speak strongly against racism, I have no right to even imagine the hurt that is caused by hearing that word in any context, especially from a white man. I do not use the word in private or in public. I am very sorry that I did use the full word last night, and will not utter it again."
He added that his intent in joining the movie was actually to help change others' views on racial injustice. "One of the reasons I accepted the challenge of working on Peter Farrelly's movie Green Book was to expose ignorance and prejudice in the hope that our movie's story might help in some way to change people's views and feelings regarding racial issues. It is a beautiful, profound movie story that I am very proud to be a part of."
The Moonlight actor accepted his castmate's apology in a statement obtained by The Hollywood Reporter but noted that he did not condone his use of the controversial word.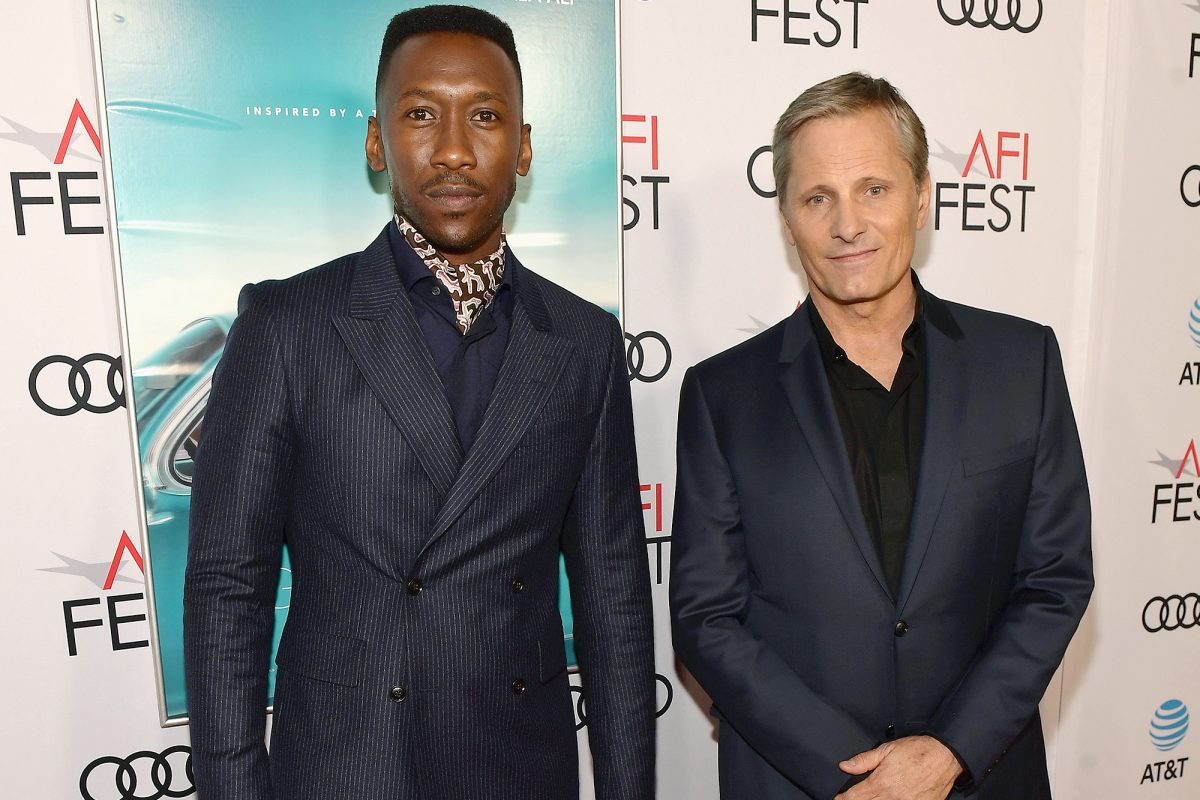 "However well-intended or intellectual the conversation may have been, it wasn't appropriate for Viggo to say the N-word," Ali said. "He has made it clear to me that he's aware of this, and apologized profusely immediately following the Q&A with Elvis Mitchell. Knowing his intention was to express that removing the N-word from your vocabulary doesn't necessarily disqualify a person as a racist or participating in actions or thoughts that are bigoted, I can accept and embrace his apology."
The actor continued, "An excellent and poignant thought was unfortunately overshadowed by voicing the word in its fullness. Which for me, is always hurtful … The use of the word by those who aren't black is not up for debate. The history of discrimination, slavery, pain, oppression and violence that the word has come to symbolize only causes harm to members of the black community and therefore needs to be left in the past."